Back to all posts
Posted on
Updated Extreme Weather Infographic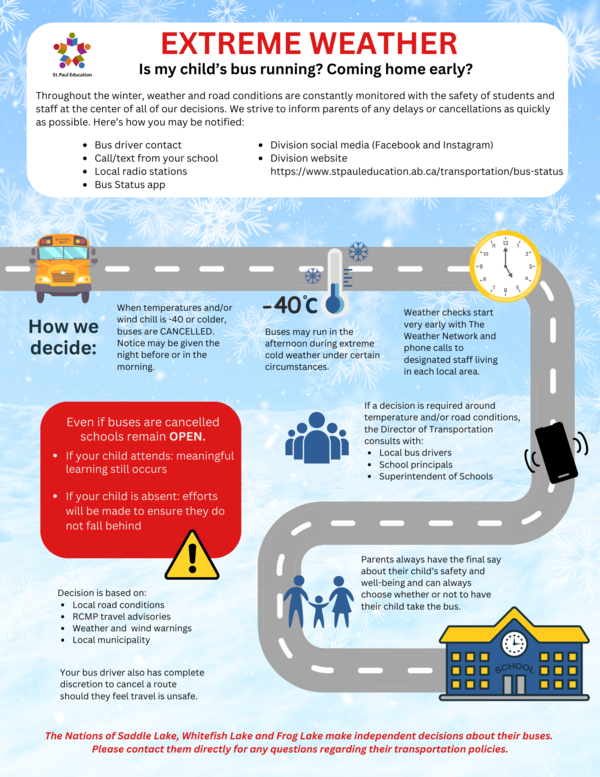 As cooler temperatures approach, here are some reminders about school bus transportation in inclement weather.
When the temperature and/or wind chill is -40°C or colder, both rural and in-town buses will be cancelled. Check out our infographic to learn more about how decisions are made regarding busing.https://bit.ly/3slos6b
If your child rides a Division bus, you can receive notifications regarding delays/cancellations by signing up for the Bus Status App. Instructions for downloading the app are available on our website.https://bit.ly/47AAkkq
In an effort to support student learning and better accommodate families, St. Paul Education may run afternoon buses during extreme cold weather under certain circumstances.https://bit.ly/2KAhrs0
Ensure your child is dressed for the weather with appropriate footwear and outerwear, including headgear and mittens or gloves.